International Comedy Club launched in 2006 as 'Funny Laundry', and having introduced  and established stand up & alternative comedy club culture in Switzerland, in English, is now embarking on it's 14th year of shows.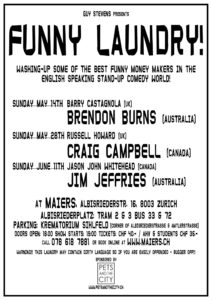 Guy Stevens, son of well-known British comedy & character actor Ronnie Stevens, founded his touring club nights intent on bringing a regular programme of authentic, first class, comedy club culture to Switzerland, in English, for the first time. With a film actor parent,  who was part of the first comedy offering at the Edinburgh Festival Fringe and occasional  comedy character actor himself, it was only natural.
Now, after 13 years, International Comedy Club has gone from being a niche 'Expat' entertainment in Switzerland, to part of the general cultural landscape in Europe and beyond, laying down  the blueprint for international English speaking comedy nights in non-native English speaking countries for others to follow in it's wake.
Comedy Club shows currently run in Geneva, Basel & Zurich from September until June each year, with theatre shows, and occasional arena shows too.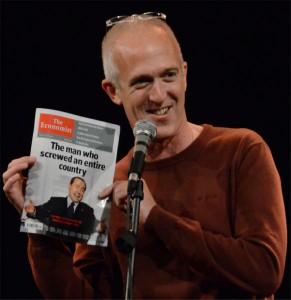 Since the first show in Zurich in May 2006, only the very best international English speaking comedians and comedy cabaret artists have performed, including well-known acts such as Eddie Izzard, Simon Amstell, Jim Jefferies, Russell Brand, Arthur Smith, Paul Merton's Impro Chums, Ed Byrne, Russell Howard, Jimmy Carr, Matt Kirshen, Nina Conti, Kevin Bridges, Tom Rhodes, Ardal O'Hanlon, Dylan Moran, Guy Pratt, Tommy Tiernan, Lucy Porter, Rich Hall, Josh Widdecombe, Brendon Burns and John Cooper Clarke, to name a few.
Alongside them, international second (or third!) language English speaking comics have been  pioneered & championed as part of regular line-ups as early as 2009, with Suisse Romande comedian, Thomas Wiesel, among them.  A consistent, dedicated spotlight is always given to the very best up and coming talent in the international English speaking stand up comedy world.
Anyone that wishes to Open Mic at International Comedy Club must first contact us by email, to arrange an audition /interview before securing a slot.
Maintaining the very highest standards is what has built International Comedy Club's reputation around the world. Keeping those standards high is what sets it apart, and makes it the truly unique entity it is, in the new global market for international English speaking comedy, that it has been an instrumental force in pioneering.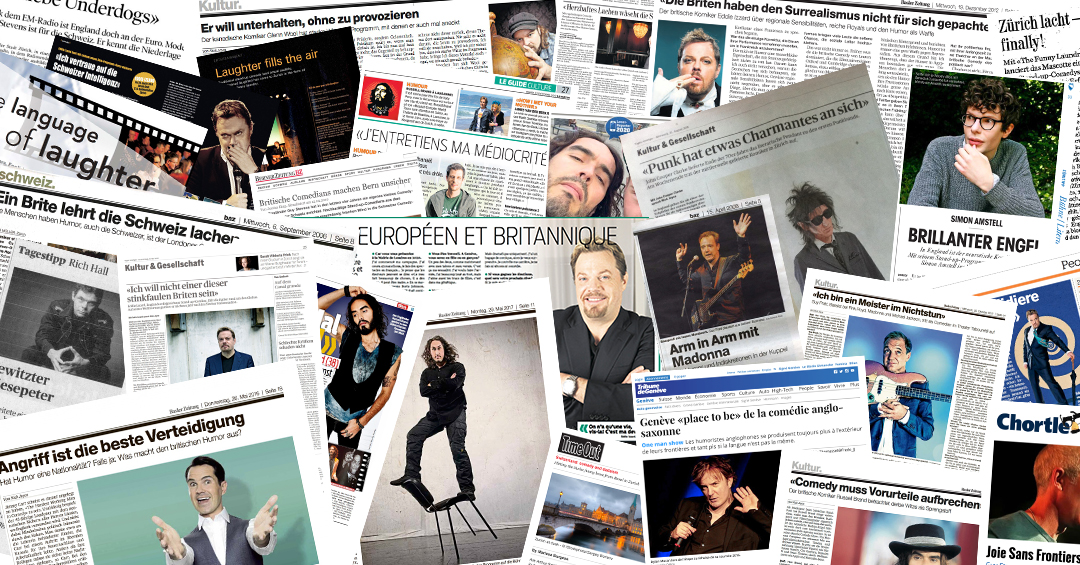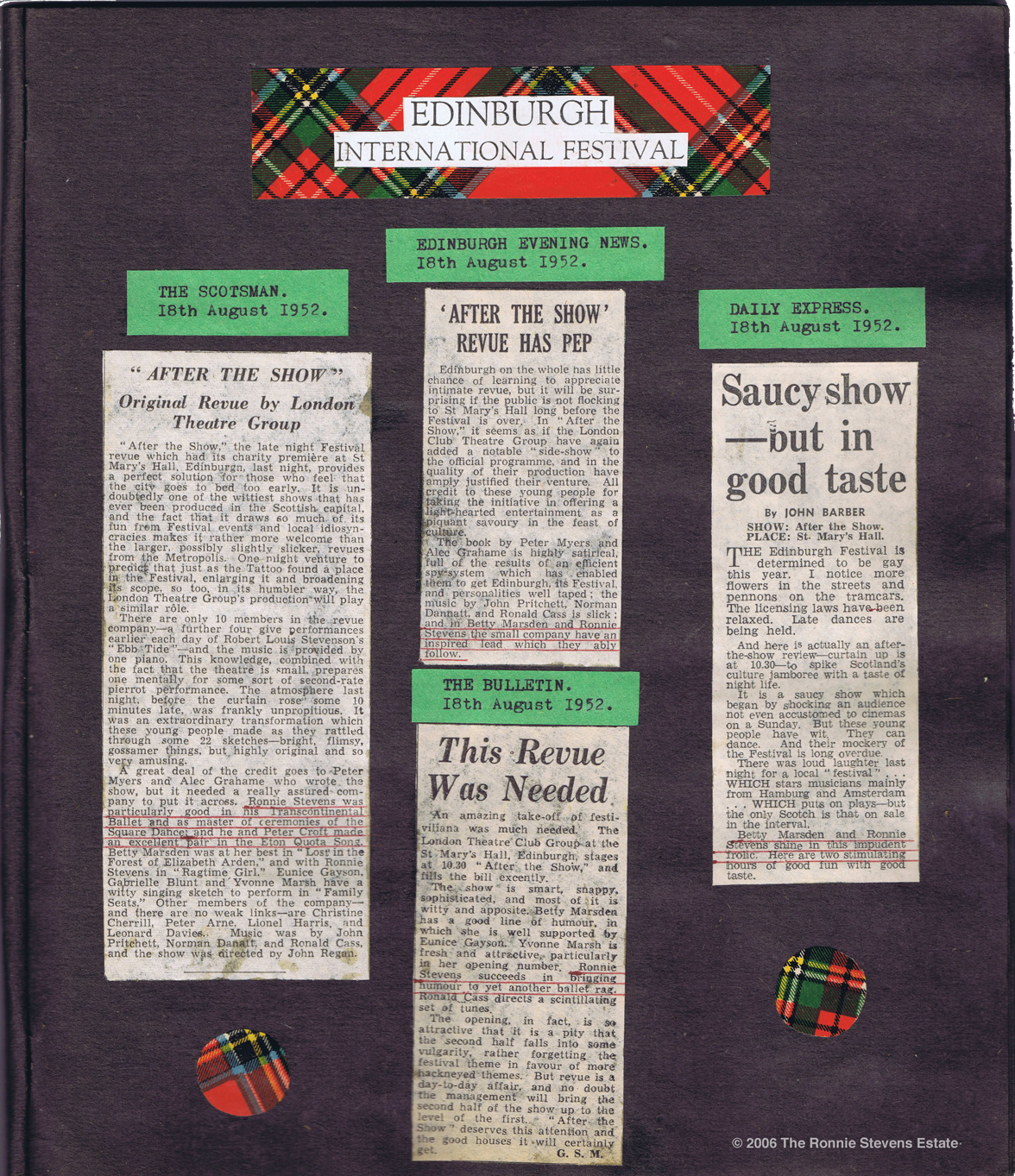 Ronnie Stevens Theatrical Scrapbook August 1952 – Page 1 of reviews for the Edinburgh Festival Fringe Late Night Revue "After The Show" at St. Mary's Hall, the first recorded comedy show at The Fringe.
"Seymour" + Red Hot Chili Peppers – Foxy Lady
[One Hour with Jonathan Ross – UK C4 – 16th March 1990]
General Disclaimer: Jackanapes Productions GmbH/International Comedy Club is not associated with or linked to any other other English speaking stand up or alternative comedy enterprise in Switzerland