The BSCC award winning International Comedy Club, aka Funny Laundry, is still pioneering the market for pro English language comedy aimed at multi-lingual, international audiences. Having established stand up comedy club culture in Switzerland in 2006, and laundering tons & tons of comedy gold into the joke bank since, in 2022/23 it is embarking on it's 16th year of Funny Laundering.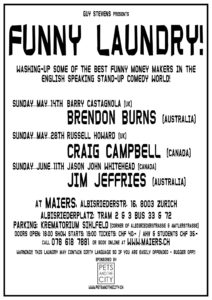 Guy Stevens, son of well-known British comedy & character actor Ronnie Stevens, arrived in Switzerland jobless. With decades of experience in show business under his belt, he found no interest in his skill sets locally, and so created regular, touring comedy club nights as a means to try and make a living in Helvetia, and share top quality English language laughs around the country at the same time. Establishing a regular programme of authentic, professional comedy club culture in Switzerland brought something brand new to the entertainment landscape and filled the gap that existed for regular,  professional English language entertainment, catering to local, long term international and short stay residents alike. Today, stand up club, theatre and arena shows are all in the yearly repertoire of entertainment across the country, and in all languages of the land, as well as in English and other tongues.
Since the very first comedy night in Zurich in May 2006, only the very best international English speaking comics have appeared, including Michael McIntyre, Eddie Izzard, Trevor Noah, Simon Amstell, Sarah Millican, Jim Jefferies, Russell Brand, Dara O'Briain, Arthur Smith, Paul Merton's Impro Chums, Ed Byrne, Russell Howard, Jimmy Carr, Matt Kirshen, Nina Conti, Kevin Bridges, Omid Djalili, Tom Rhodes, Ardal O'Hanlon, Dylan Moran, Guy Pratt, Tommy Tiernan, Lucy Porter, Rich Hall, Josh Widdecombe, Daniel Sloss and the legendary punk poet John Cooper Clarke, to name just a few.
A consistent, dedicated spotlight is always given to the very best up and coming talent in the international English speaking stand up comedy world, and non-native  English speaking comics such as Magnus Bendtner, Christian Shulte-Loh, Dag Soras, Francesco di Carlo, Luca Cupani, Sofie Hagen and others have been  pioneered & championed as part of regular line-ups as early as 2008. With Thomas Wiesel, Noman Hosni and Javier Garcia as early proponents of today's nascent Swiss stand up scene, amongst them.
Since 2017 a number of hobby nights have sprung-up in Switzerland, catering to enthusiastic amateur performers and part-timers that are mainly found amongst the international student and  "expat" working population. Funny Laundry nights also give space to any of these hobby comics that show a sincere  desire to learn comedy stage craft and take the next potential steps towards a full-time comedy career. In the first instance this means personal coaching and advice, touring with regular International Comedy Club shows in Switzerland alongside the pro performers, and onto the next real step, performing in the UK: the professionally recognised gold standard testing ground for comedians from all over the planet to try-out their "funny".  And as the old Hollywood saying goes, "No funny, no money": in the UK any aspiring comic can conclusively find out the answer to the question of whether they are, or could be funny enough to be a full-time stand up in English or not, for themselves.
Maintaining the very highest standards is what has built International Comedy Club's reputation. Keeping those standards high is what sets it apart and makes it the truly unique entity it is. In the new global market for international English speaking comedy, International Comedy Club continues to be an instrumental, and pioneering force.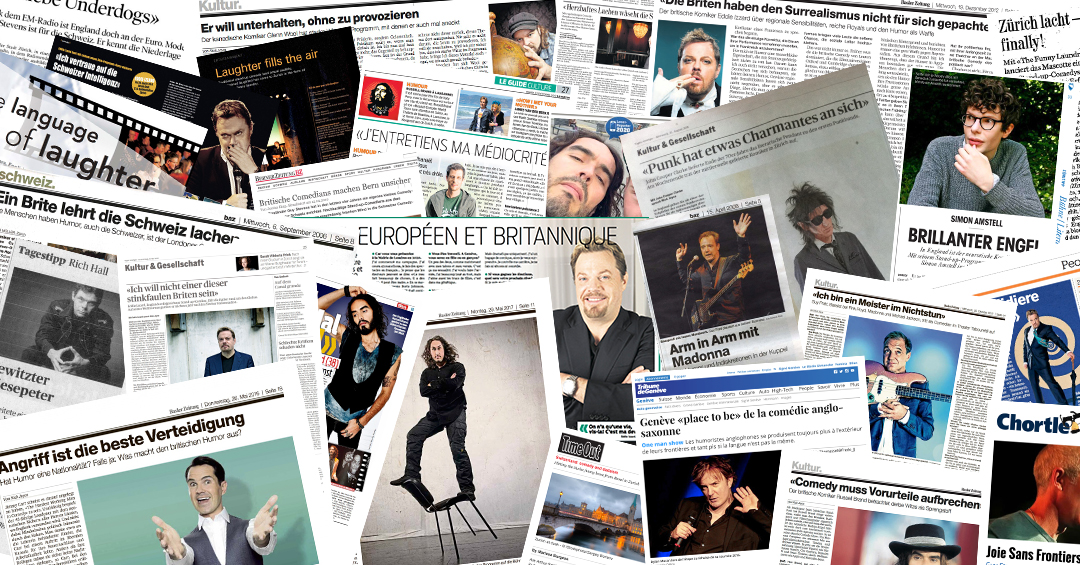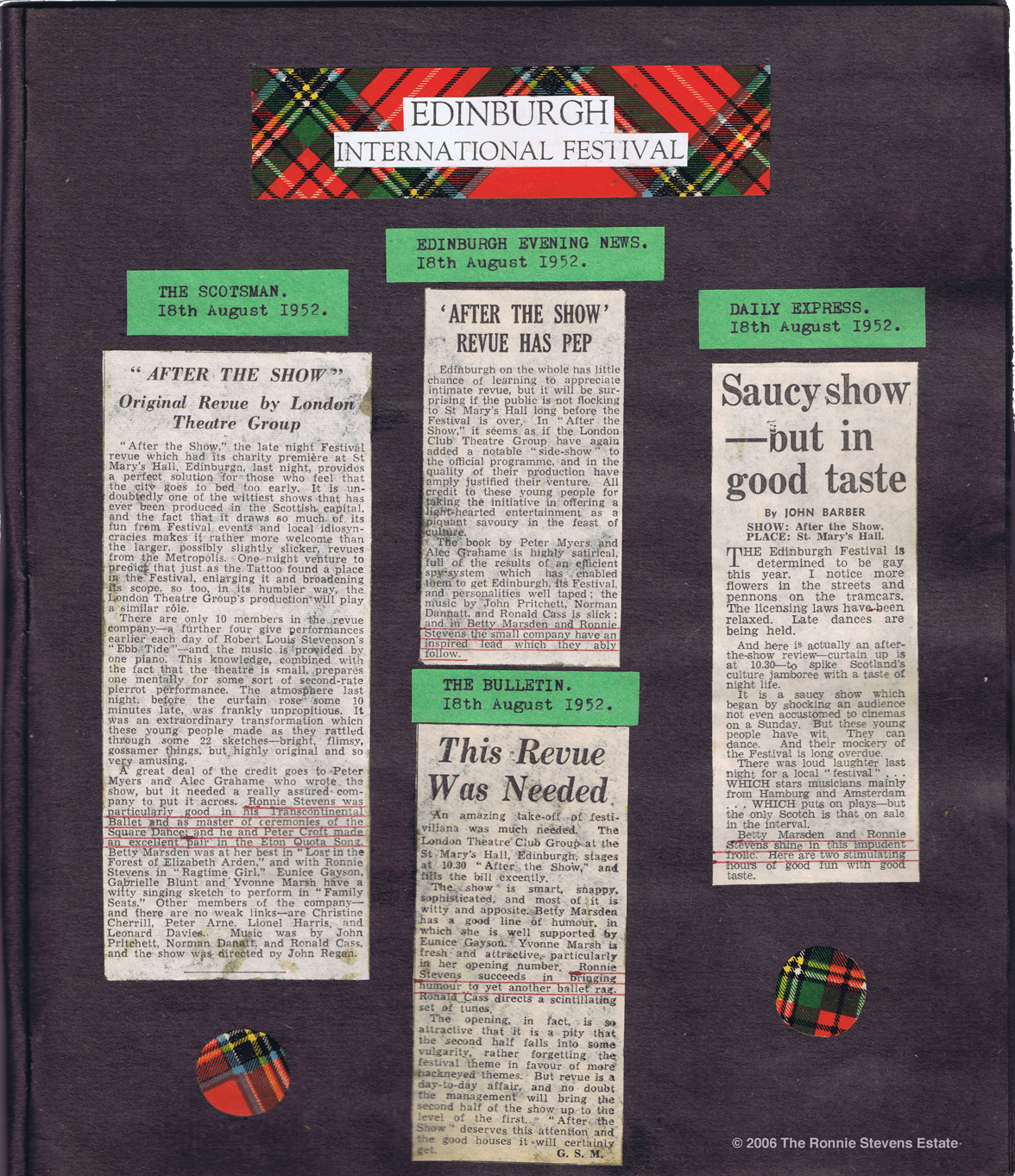 "Seymour" + Red Hot Chili Peppers – Foxy Lady [One Hour with Jonathan Ross – UK C4 – 16th March 1990]