The Funny Launderer was born in a trunk and has been living out of a suitcase ever since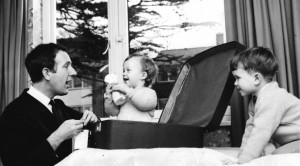 That is all.
Unless you you want to keep closer tabs on him, in which case you can sign-up to his Facebook Page.
Alternatively, as he's not that interesting really, just go back to the "About Us" page.